Pizza, Wings, Pasta, and More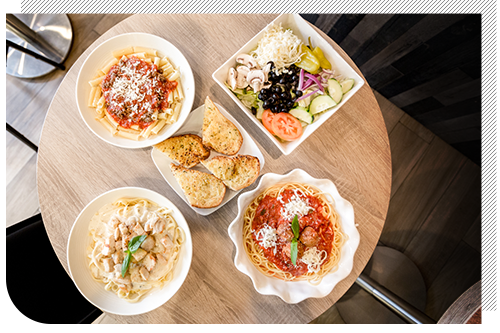 Catering
Make your next event memorable with delectable dishes from Papa Pizza Pie. It's hard to meet everyone's preferences, but we can guarantee that we have something for everyone. Whether you want a traditional batch of pizzas, vegan pasta combinations, or even gluten-free options, we're the team to call.
Pizza For All
Lactose intolerant, vegan, and gluten-free people tend to stay away from pizza altogether because they can no longer eat it. Not with Papa Pizza Pie! We make delicious, highly rated dishes that can accommodate anyone's dietary restrictions. You'll be able to make everyone at your next event happy.
Salads, Dessert, And In-Between
From a light appetizer to a filling main course, we make sure your guests are thoroughly satisfied from beginning to end. Plus, we'll include your chosen dessert options for a sweet finale to your event. Get in touch with the Papa Pizza Pie team today to learn more about our catering options, plans, and prices.