Pizza, Wings, Pasta, and More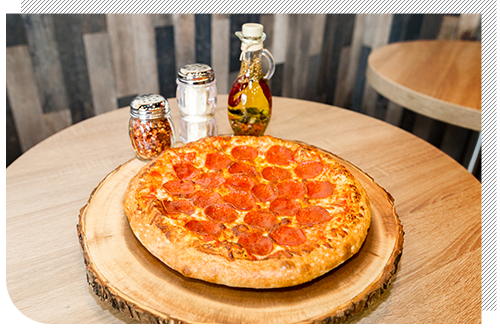 Gluten-Free Options
Gluten-free pizza lovers, rejoice! If you thought you couldn't enjoy delicious crust anymore, think again. At Papa Pizza Pie, we offer all your favorite pizzas on a gluten-free crust. Of course, if you're not in the mood for pizza, that's alright. We have pasta and sub sandwich options, as well as dessert!
Bye Bye, Gluten
The days of pasta and pizza relying on gluten are over. From our spaghetti to three-cheese ravioli, you can get all your pasta favorites with gluten-free noodles. Plus, these pastas come at an affordable price, making Papa Pizza Pie your top spot for a dinner outing. Or, choose a cold sub served on our homemade, gluten-free bread. Choose your toppings and enjoy your food without worry.
Fresh And Gluten-Free
We make all our gluten-free products with the health of our customers in mind. Have confidence that your meal was carefully crafted with your sensitivities in mind. We even offer homemade, gluten-free cookies or brownies for dessert. Come by one of our two locations for your next meal!